Every year Hyundai excites us with new and groundbreaking developments in their model lineup, and 2016 is no different. Innovation and advancement abound from this year's vehicles. From the crossovers to the compacts to the hybrids, it seems like each vehicle has marked improvements from the previous year, and here at McCarthy Hyundai Olathe, the preferred dealer of new and used Hyundai's in Olathe Kansas, we are proud to present to our customers each of our new models for sale in 2016.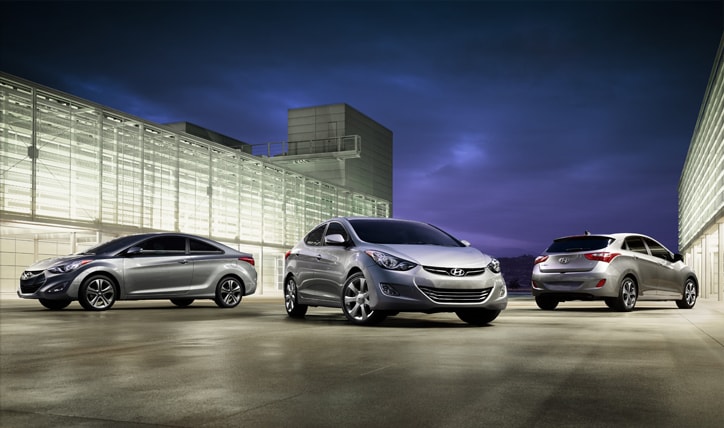 Commanding Compacts
Our 2016 compact car selection includes the understated and surprisingly spacious Hyundai Accent, the attractive and practical Hyundai Elantra, and finally the stunningly sporty Hyundai Veloster. Each car is a gem within itself, featuring technology and safety packages that significantly enhance the driving experience while also saving you money at the gas station.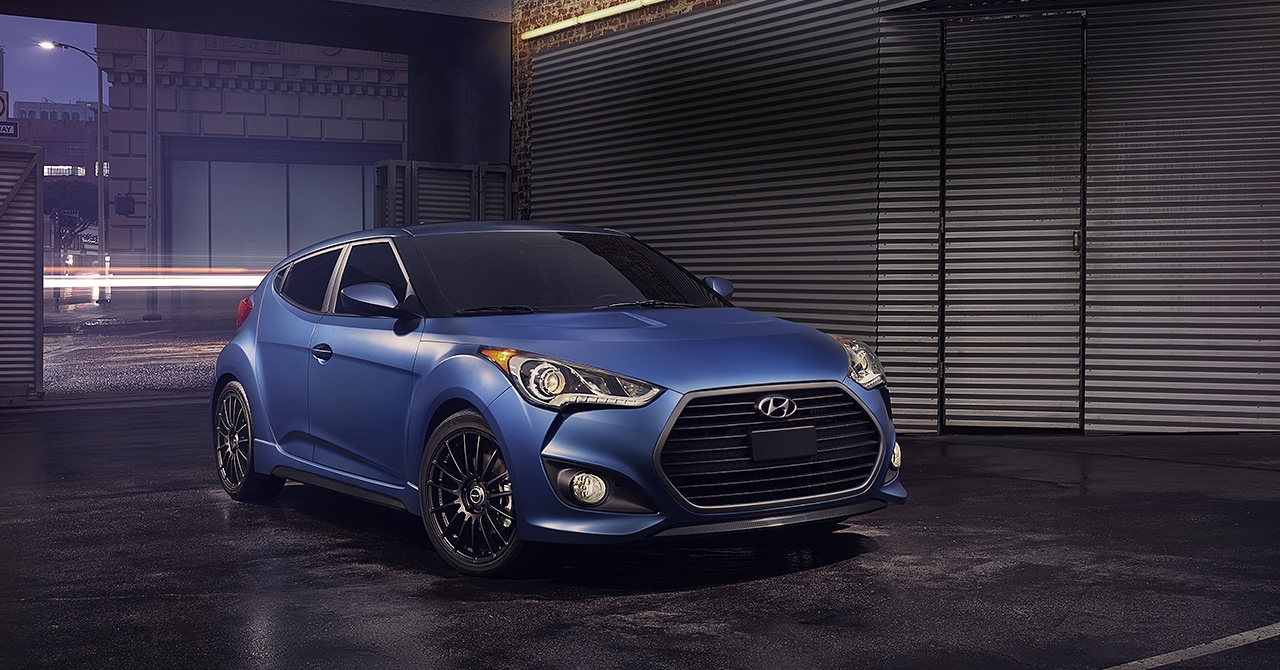 While each model is outstanding, we believe the Veloster takes the cake. Sporting an impressive 201 horsepower and 35 highway miles per gallon, the Veloster is a high-octane joy ride infused with practicality and innovation at every turn. The 7-inch multimedia touch screen, NHTSA 5 star safety rating, and sport-bike inspired dashboard all contribute to the car's unmatched compact pedigree. This car is not only an experience to drive, but it's also a responsible choice on the road.
Spacious Sedans
Hyundai's 2016 sedan selection may only come with two different body styles, but the variety within those two styles is extremely impressive. The increasingly popular Hyundai Sonata is available in three accommodating models: gas powered, fuel efficient hybrid, and an eco-friendly plug-in hybrid model.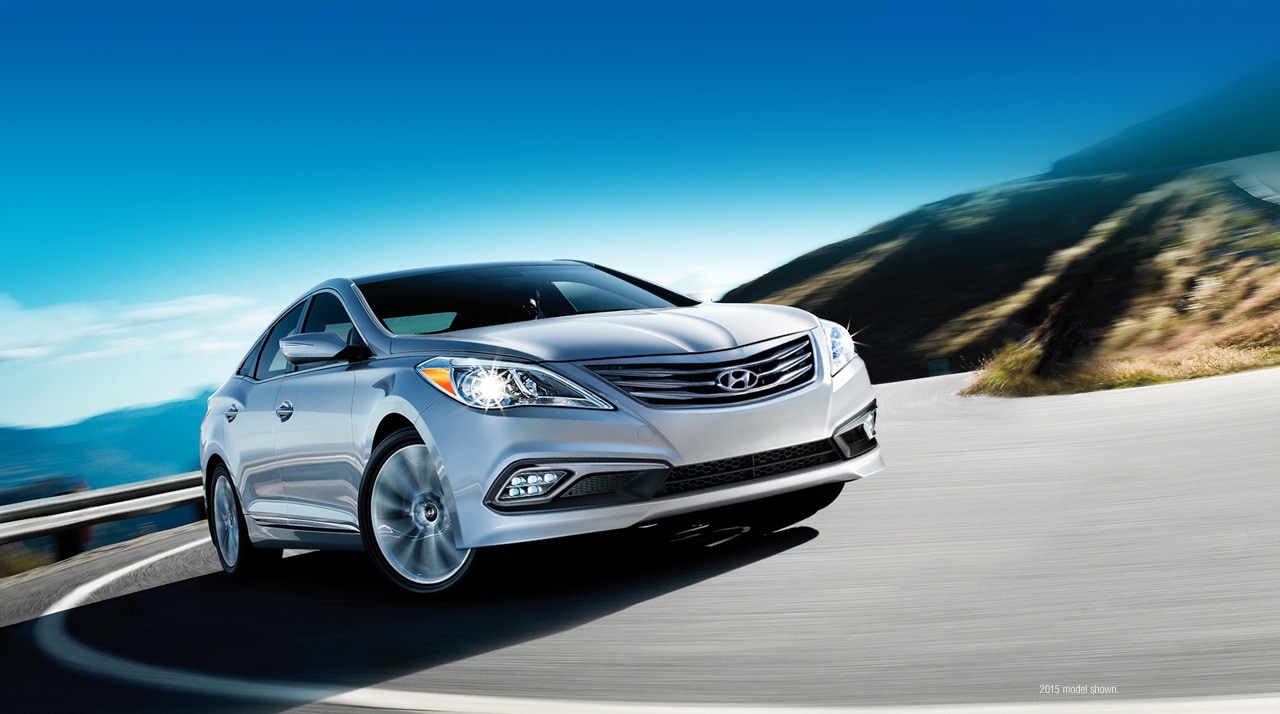 Meanwhile, the Hyundai Azera steps up the luxury factor to a whole new level. Featuring a best-in-class 123.3 cubic-feet of interior space and a staggering 293 standard horsepower, the Azera looks to firmly implant itself in the best luxury sedan conversation. Immerse yourself in sound with the Infiniti Logic 7 surround sound audio system and you will have a hard time leaving your car when you reach your destination. With 9 airbags and an impressive number of standard safety features included, the 2016 Hyundai Azera will have you riding safely in style for years to come.
Captivating Crossovers
The Tuscon, Santa Fe and Santa Fe Sport headline Hyundai's 2016 crossover lineup, offering an abundance of space to fit your active lifestyle. The Santa Fe seats up to 7 passengers including the driver, with fold-flat second and third row seats so you can store all of your equipment with ease.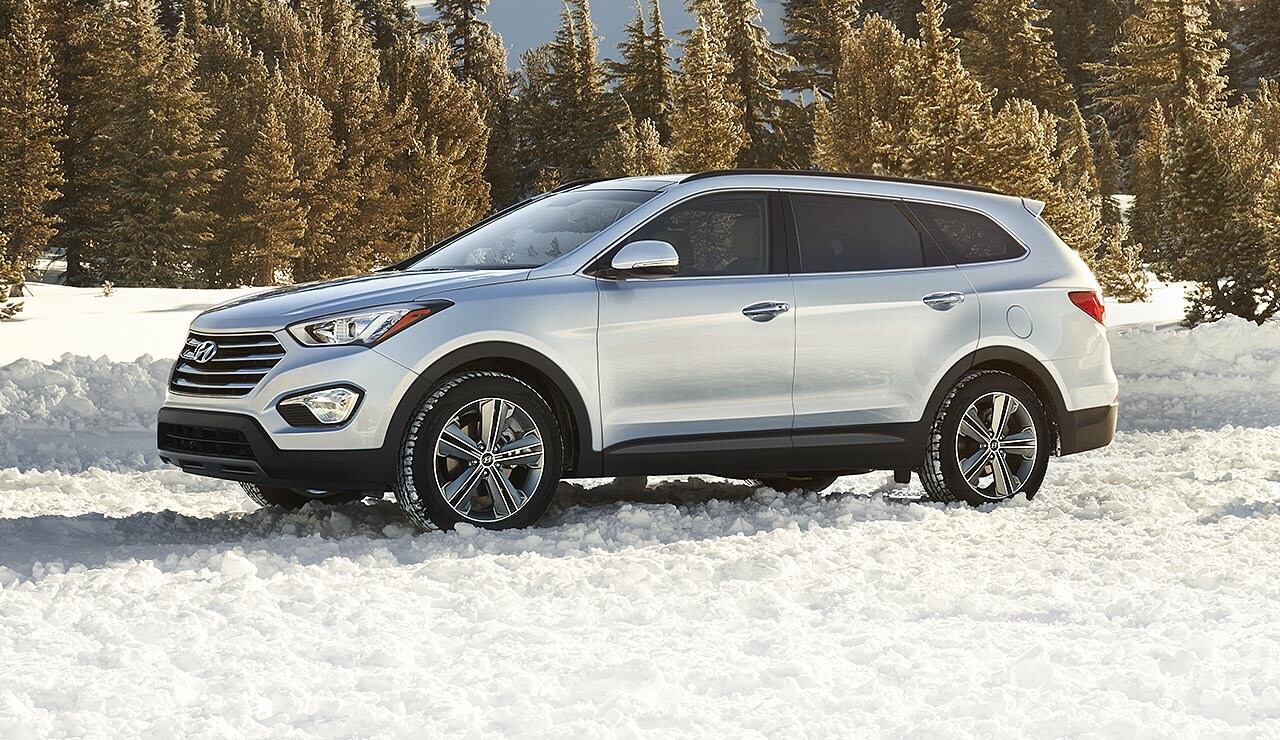 Hyundai's Blue Link connected care will call emergency services in the case of an accident, while the vehicle's blind spot detection will help you avoid collisions in the first place. A large car needs a backup camera, and the Santa Fe not only includes one standard in each vehicle, but also features rear-cross traffic sensors that will notify the driver if there is crossing traffic while reversing.
Powerful Performance
The Hyundai Genesis, Genesis Coupe and Equus are perhaps the most impressive models that Hyundai has to offer in 2016. While each produce well over 300 horsepower, the Equus' 5.0 liter GDI V8 engine blows away the competition by pushing out an astonishing 429 horsepower while also maintaining an impressive 23 highway miles per gallon.
Featuring LED headlights, a 9.2-inch LCD navigation screen and 17 total speakers, this car is truly a sight to behold. Throw in 126 cubic feet of interior room and a standard concierge service that brings the Hyundai service center to wherever is convenient for you, and you have yourself one hot vehicle to headline the 2016 Hyundai Lineup.
Meet Our 2016 Models In Person At McCarthy Hyundai Olathe
We'd love it if you stopped by to meet the new models for a test drive, that's why we're ringing in the New Year with amazing savings on our entire lineup of new 2015 and 2016 Hyundai in Olathe. We've got to make room for the new 2016 models, which means you can get a great deal on a 2015 Hyundai during our year-end model closeouts. Take advantage of our many awesome deals, Hyundai lease specials and factory incentives and make McCarthy Hyundai Olathe your go-to Hyundai headquarters today.
Whether you are in the market for a sedan, crossover, or even a high performance luxury car, we have you covered here at McCarthy Hyundai Olathe. Stop by our showroom located at 681 N. Rawhide Olathe, Kansas 66061 to check out our impressive class of 2016 Hyundai vehicles and we will help you find the perfect vehicle for your lifestyle.
All images courtesy of www.hyundaiusa.com